Four Roses Inn loves describing itself as a winery with kitchen. The place offers its customers a domestic and warm location, inspired by the ancient Inn, operating since 1800. You can choose from two different space: a small room, more intimate and romantic and a wide room, furnished with an elegant fireplace, that can contain more than 40 people. During good weather you can also choose to taste our cuisine in the beautiful garden. 
The gastronomic proposal is simple but made with extremely care and offers dishes typical of the territory tradition. But the real reason that made Four roses Inn unique, is the wide choice of wine: the menu counts more than 400 label of the most renowned national and international wine.

The countryside around Brescia is well known for its products: from the lake oil to cabbages and green onions, very appreciated are both Franciacorta lamb and the calf of the southern countryside. Your journey into the traditional taste begins with the typical cured meats and continues with the famous Casonsei, ravioli stuffed with ricotta, spinach or meat, seasoned with molten butter. 
But the starring role goes to the oil beef of Rovato, a dish that contain all the best flavor of this land, served with the unavoidable cornmeal mush.

Join us on Facebook if you want to keep in touch with us or ask for further information.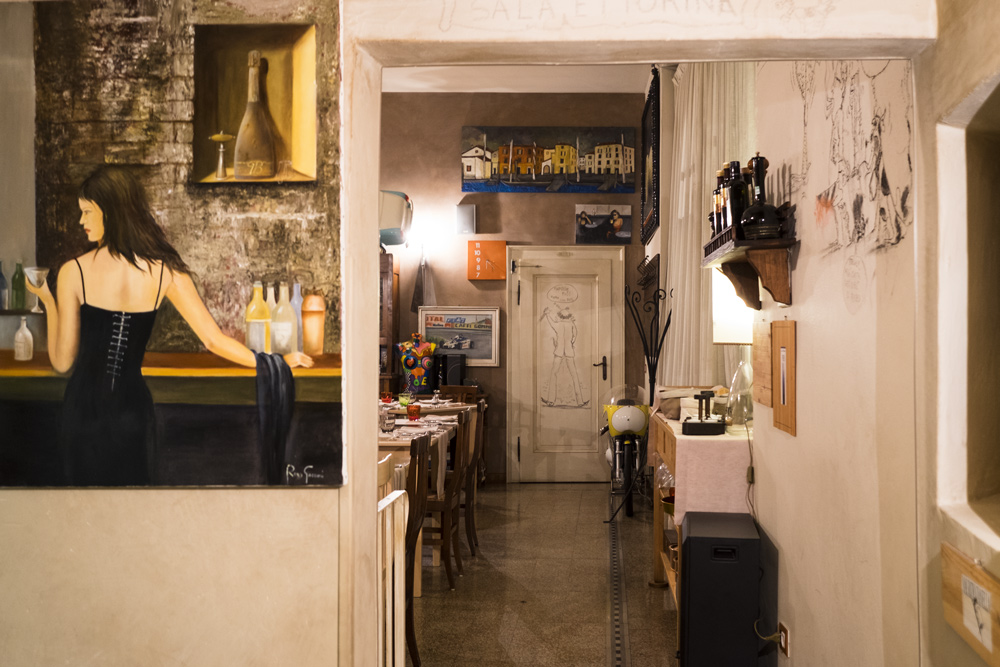 Where
We are in the historical center of Rovato, capital of the Franciacorta land. 5 minutes from the highway A4.
Via Orti 8 25038, Rovato (BS)
Here our contacts. If you need to write with us, you can chose or our email or Facebook message.
Phone: 0039 030 72 3027
FAX: 0039 030 72 3027
E-mail: info@quattrorose.it